Old WHMIS must GO!
Today's blog is a reminder:
on Saturday, December 1st, 2018, Canada's original WHMIS
(the 1988 Workplace Hazardous Material Information System legislation)
is completely phased out to complete the transition to the revised WHMIS 2015 legislation.
Canada has closely aligned its WHMIS program with the UN Globally Harmonized System of Classification and Labeling of Chemicals (GHS) by amending the federal Hazardous Products Act and creating the Hazardous Products Regulations.
The main components of WHMIS are hazard identification and product classification, labeling, Safety Data Sheets, and worker education and training.
Aligning WHMIS with the Globally Harmonized System provides:
More comprehensive Hazard Classification Criteria, which improves the ability to indicate the severity of hazards

New, more comprehensive Hazard Classes and Groups

New Physical Hazard Criteria consistent with Transportation of Dangerous Goods (TDG) regulations

New Standardized language for Hazard and Precautionary Statements

New Safety Data Sheets with a standardized format and more comprehensive requirements
The amended Hazardous Products Act and new Hazardous Products Regulations, published on February 11, 2015, are now fully in force. "In force" means suppliers must use and follow the new requirements for labels and Safety Data Sheets for hazardous products sold or distributed in, or imported into, Canada.
Suppliers of Hazardous Materials, including manufacturers, importers and distributors, must use the new WHMIS to classify and communicate the hazards of their products.
As of December 1st, 2018, all Employers must have fully trained their employees in WHMIS 2015, and ensure their workplaces use hazardous product labels and Safety Data Sheets compliant with WHMIS 2015.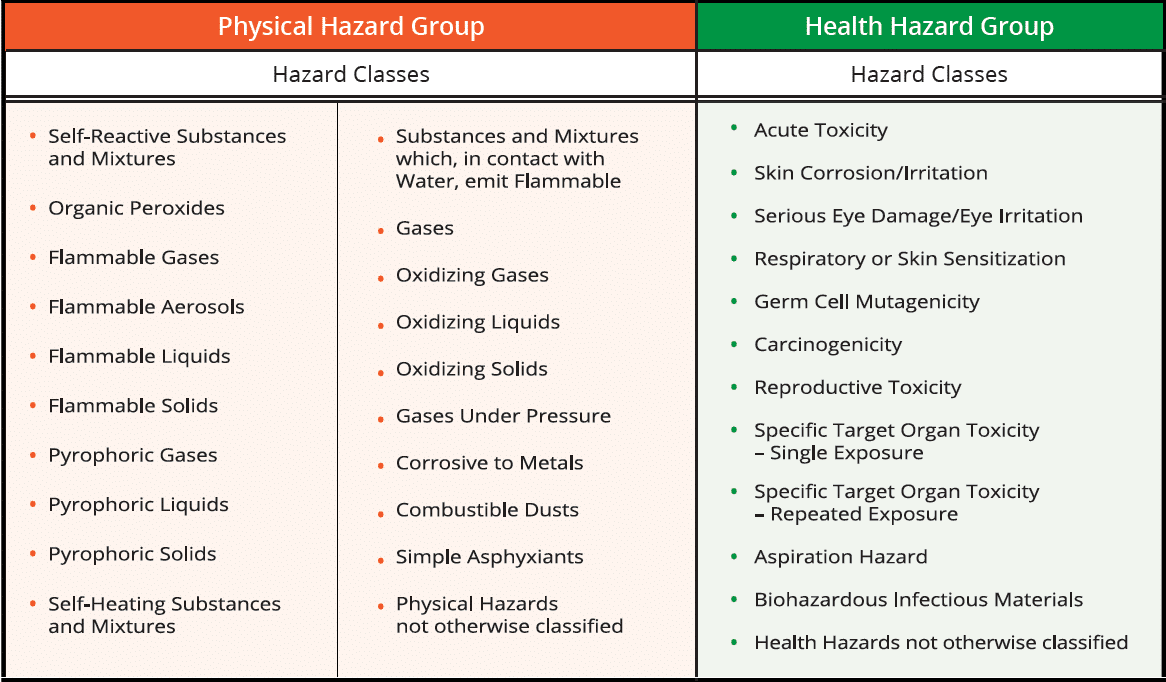 Inclusion in the Physical Hazards group is based on the physical or chemical properties of the product, such as flammability, reactivity, or corrosivity to metals.
Inclusion in the Health Hazards group is based on the ability of the product to cause a health effect, such as eye irritation, respiratory sensitization, or carcinogenicity.
The most obvious change is to the hazard pictograms that are used on labels to denote the applicable hazards of a particular product. Ten pictograms from the GHS have been adopted in WHMIS. All but one of the new pictograms are shown inside a red square on point, only the Biohazardous Infectious Material pictogram still uses the black circle around the symbol.

To find out more about WHMIS,
you can view Contendo's Online WHMIS Course.
Kevin Fox is a senior technical writer at Contendo.
He is a power engineer who has written process education programs for industrial clients since 2009.