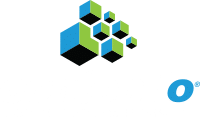 TRAINING MANAGEMENT SYSTEM (TMS)
Contendo's Training Management System has delivered more than 200,000 interactive training modules.

RECENT POSTS
StoryBlocks VS Envato Elements
StoryBlocks VS Envato Elements Originally I was going to write this article about the cheapest most effective subscription-based media sites out there for a motion graphic artist. The more I looked, the more I found that two sources stood out the most to me. These two sources also happened to be the ones I have [...]
Kevin's Blog – Operating Tools – Gravity and Density
OPERATING TOOLS – GRAVITY AND DENSITY While the SAGD process requires a large energy investment in steam production, one of the main downstream process functions doesn't require any additional energy input. In various vessels and tanks in a SAGD facility, gravity is the main driver of the process; specifically, how gravity acts on substances with [...]
Have you ever used WHMIS?
Have you ever used WHMIS? Almost everyone needs WHMIS Training to work anywhere in Canadian industry. Schools and employers have been providing training in handling hazardous materials since 1988, and this is done at significant cost in both time and money. And almost everyone agrees this is worth the cost; with the possible exception of [...]

The quality of the product provided to Devon Canada Corporation by Contendo was spectular… The visual representation of our equipment was accurate and the animation of the model keeps people entertained.

ConocoPhillips Canada
Surmont
Our online training package was custom built based on ConocoPhillips Surmont facility. Employees have viewed over 5100 modules and have taken more than 4100 tests online in 18 months of use.

Contendo's system is much more engaging than the conventional pen and paper approach. We find it a more effective adult learning tool and we can measure the positive impact it is having on our workforce.
Training Management System