As of December 2018, the original WHMIS (from 1988) is obsolete. Every Canadian worker & workplace is now subject to the WHMIS 2015 Regulations. It's the law.
Understanding WHMIS
Reduces the Danger of working with
HAZARDOUS MATERIALS.
If you have questions like, "What is WHMIS 2015?" or "What's GHS?", you could use Contendo's web-based WHMIS education course.
WHMIS 2015 Online affordably teaches students about the current WHMIS 2015 Regulations & how some of the United Nations GHS standards have been adopted by Canada. It introduces the student to the revised Physical & Health Hazard Groups, Classifications & Pictograms.
This release replaces our WHMIS 1988/2015 Transition course, which focused on the regulated change-over from old to new programs and had to include both WHMIS 1988 & 2015 regulations.
After completing WHMIS (2015) Online, the student will be able to: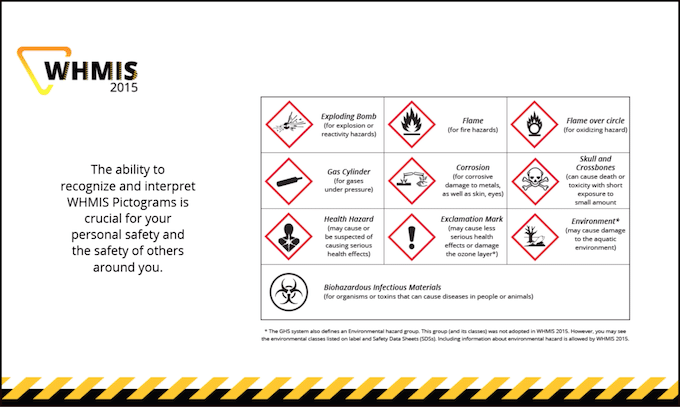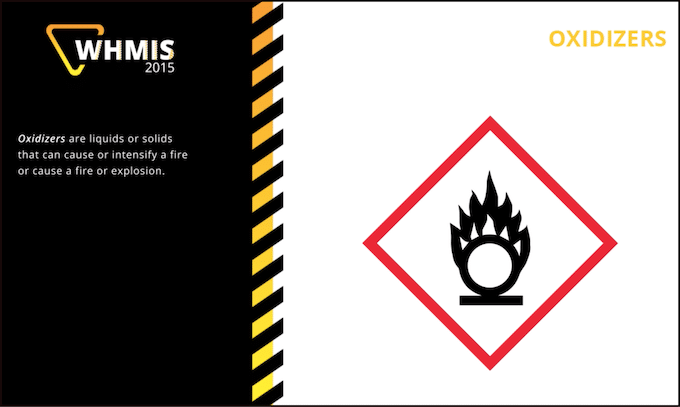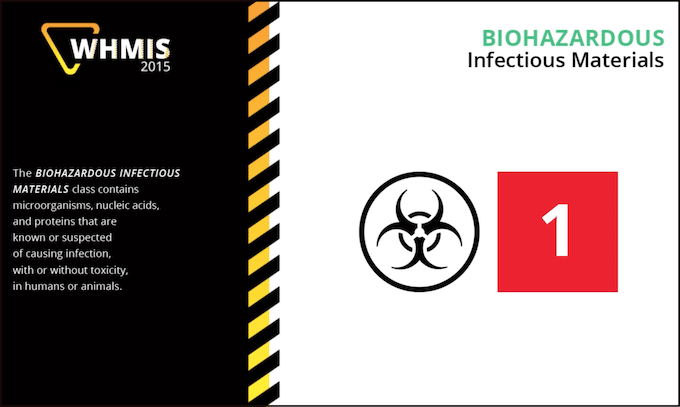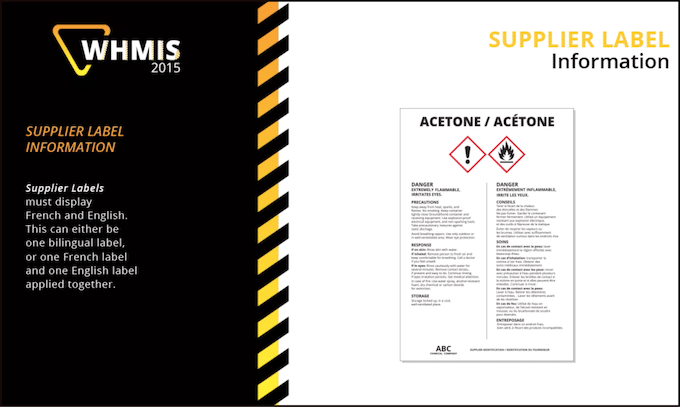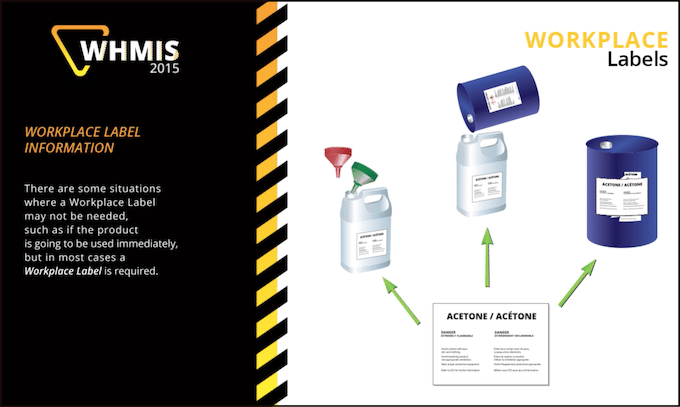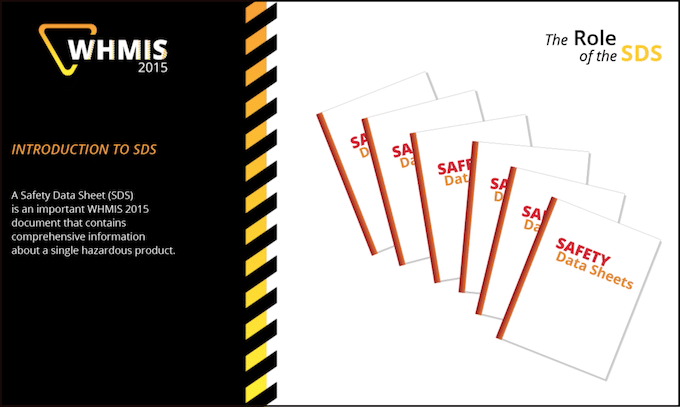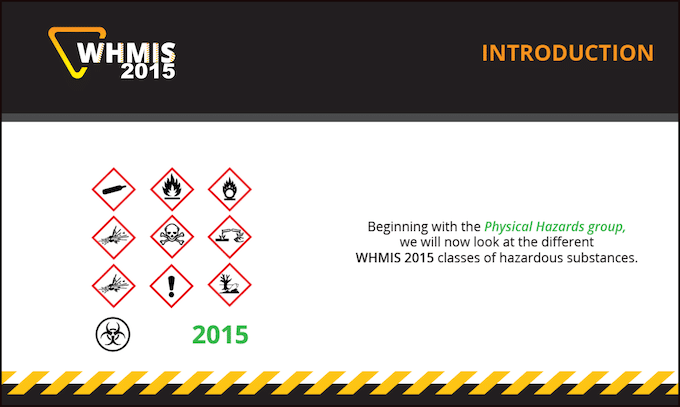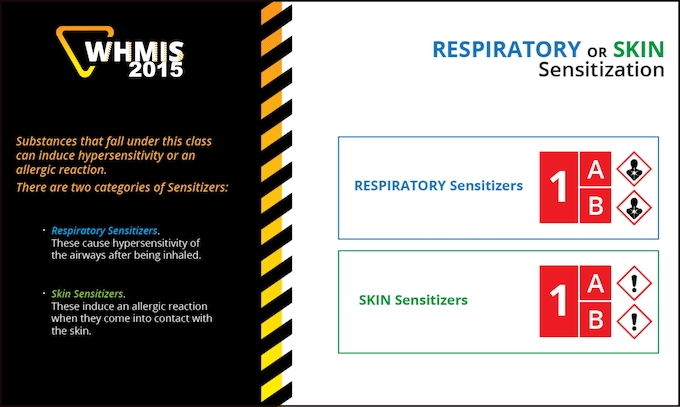 The WHMIS 2015 Online course has 5 modules & provides the student with
a comprehensive understanding of WHMIS 2015 Regulations & Responsibilities.
Introduction to WHMIS 2015
Module 1 describes WHMIS; how WHMIS is aligned with the United Nations standard Globally Harmonized System of Classification & Labelling of Chemicals & the requirements for WHMIS worker education & training.
WHMIS 2015 Hazard Classifications
Module 2 focuses on the Classifications of hazardous products. It discusses the WHMIS 2015 Classification structure of Hazard Groups, Classes & Categories & Identifies the Hazard Pictogram assigned to each Hazard Class & Category.
WHMIS 2015 Labels
Module 3 describes the WHMIS 2015 Labeling system & explains the responsibilities of both workers & employers regarding WHMIS 2015 Supplier & Workplace Labels.
WHMIS 2015 Safety Data Sheets
Module 4 describes the WHMIS 2015 Safety Data Sheet. It discusses the role, format & information content of the Safety Data Sheet & describes the responsibilities of Employers & Workers regarding the SDS.
WHMIS 2015 Personal Protective Equipment
Module 5 focuses on the Personal Protective Equipment required to handle & use a hazardous product, as prescribed by the product's SDS. The discussion includes the types of Exposure that can result in hazardous material entering the body, the role of the Safety Data Sheet & the responsibilities of employers & workers.
WHMIS is changing. This downloadable free WHMIS poster (PDF) illustrates the changes from the 1988 standard to today's WHMIS 2015 standard. Please feel free to print and post this in a location where your staff can see it.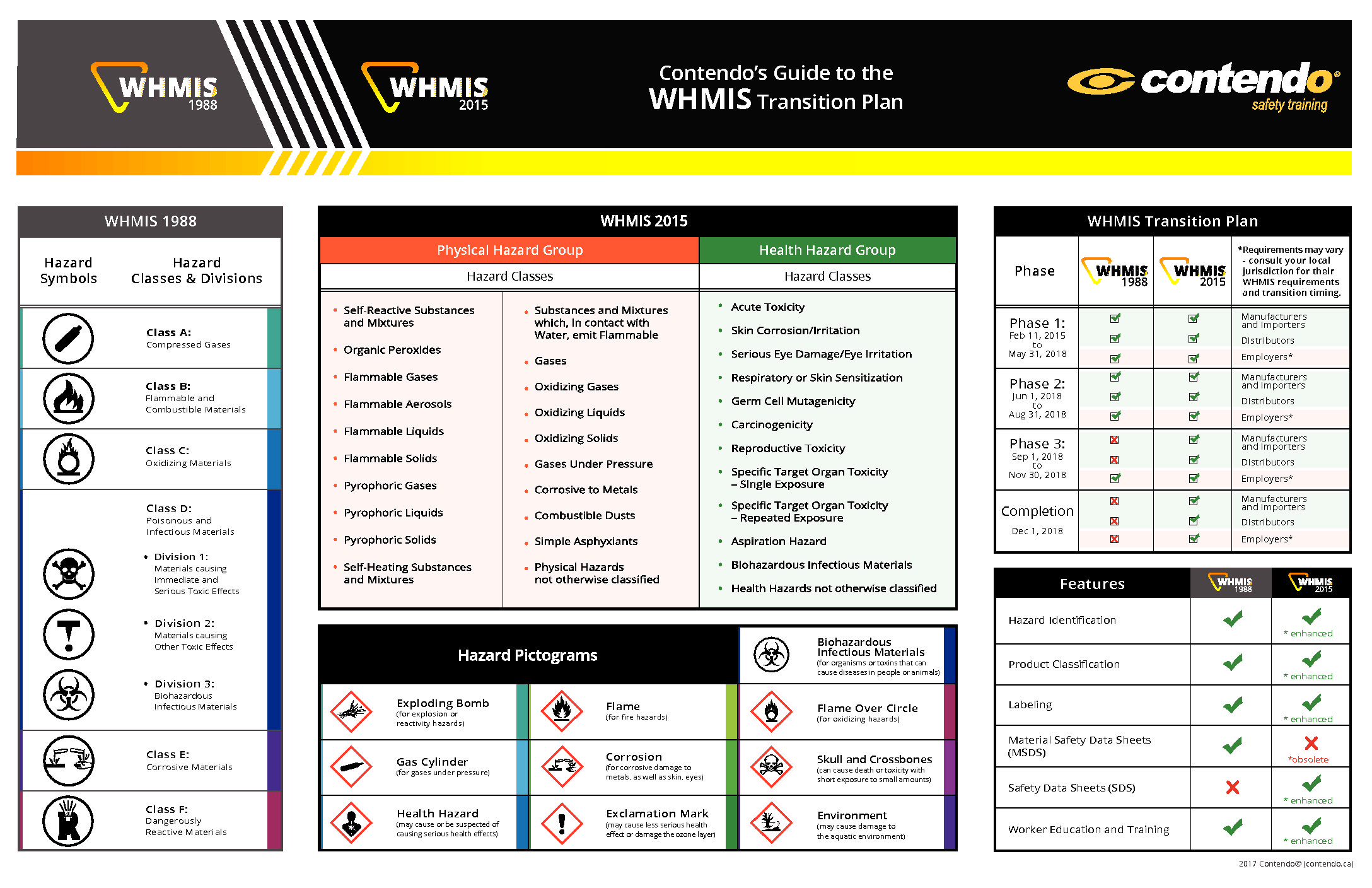 C
O
R
P
O
R
A
T
E
P
R
I
C
I
N
G
A
V
A
I
L
A
B
L
E