A look at successful small and medium sized businesses
and how they continue to find a way to 'make it work'

By Peter Assaff
It doesn't matter what product you are trying to sell, the size of your company, or where you set up shop – running a business is never easy.
Whether you are trying to make a go of it in Heavy or Light Industry, IT or Communications, or the Retail or Service Sector you are going to find yourself up against obstacles at every corner. Some of those are unique to the sector you are in, while others are common struggles for companies across a wide array of industries. The same can be said for businesses of all sizes. Location also presents its own set of challenges – whether that location is urban, rural or remote.
So what makes a business successful?
The answers to that question are as varied as the number of businesses that rise and fall each year.
As a small IT company in a rural area, Contendo faces plenty of challenges of its own. But, like every company, those unique circumstances present competitive advantages as well.
The quality of life and the cost of living in Northern NB are attractive to say the least. So is the smell of the ocean, the abundance of seafood and the sense of community that comes with living and working in a rural area. Not to mention a National Champion Junior Hockey Team, breathtaking views, beautiful beaches, one of the top ranked golf courses in Eastern Canada, and, thanks to an abundance of White Gold, some of the best snowmobile trails on the planet!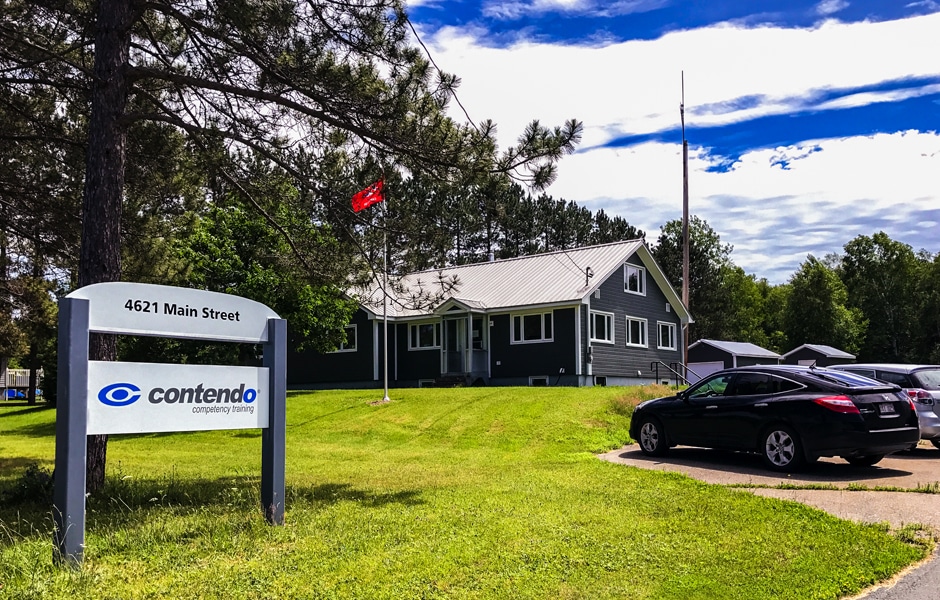 Couple that with a reduced cost of doing business and the ability to partner with an amazing pool of talented professionals who love the East Coast as much as we do; all give Contendo a competitive advantage that is the envy of companies trapped in the hustle and bustle of the urban jungle.
Of course, there are challenges as well. It isn't always easy, for example, to attract top talent from 'away' to this part of the country (until they've experienced it!). We also rack up our share of frequent flyer miles meeting clients from coast to coast, (but then what successful business in 2019 doesn't?). Mind you, we'll gladly take that over a long morning commute on the 401 any day!
So back to our original question – what makes businesses successful?
That's what we want to find out.
Stay tuned as we talk to as many business leaders as we can track down – to share the tricks and tips they've learned along the way.
Contendo is a leading software solutions company based in Belledune, NB. Originally focused on safety training solutions for some of the largest companies in Canada's Oil and Gas Industry, Contendo has taken the lessons they've learned and adapted their offerings to uniquely serve small and medium sized businesses on the East Coast. Contendo offers proprietary web-based software products, such as a Training Management System (TMS), online Safety Training courses, custom Client-Specific Online Training and company or site Employee Orientation Packages. Contendo has also developed an in demand, state of the art Labour, Equipment and Materials Summary tool (LEMS) to help businesses control invoicing, project tracking and payroll.
Peter Assaff is Contendo's Business Development Lead. Peter is also an award winning journalist, with over 30 years experience in radio, newspaper and television. Reach out to Peter at peter@contendo.ca if you have an idea for a story on a successful business, or for any information on the products and services Contendo has to offer.