SAGD Oil Sands Online Training
Process Education
for Canadian Oil & Gas Workers
Anyone thinking of working in western Canada's Oil Sands regions should look at Contendo's SAGD Oil Sands Online Oil & Gas Process Education.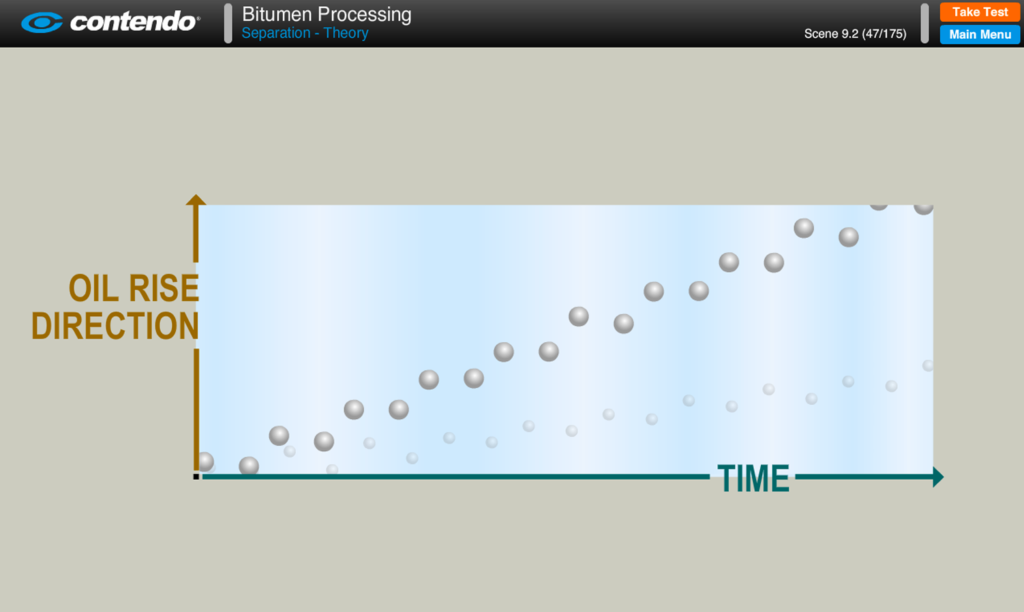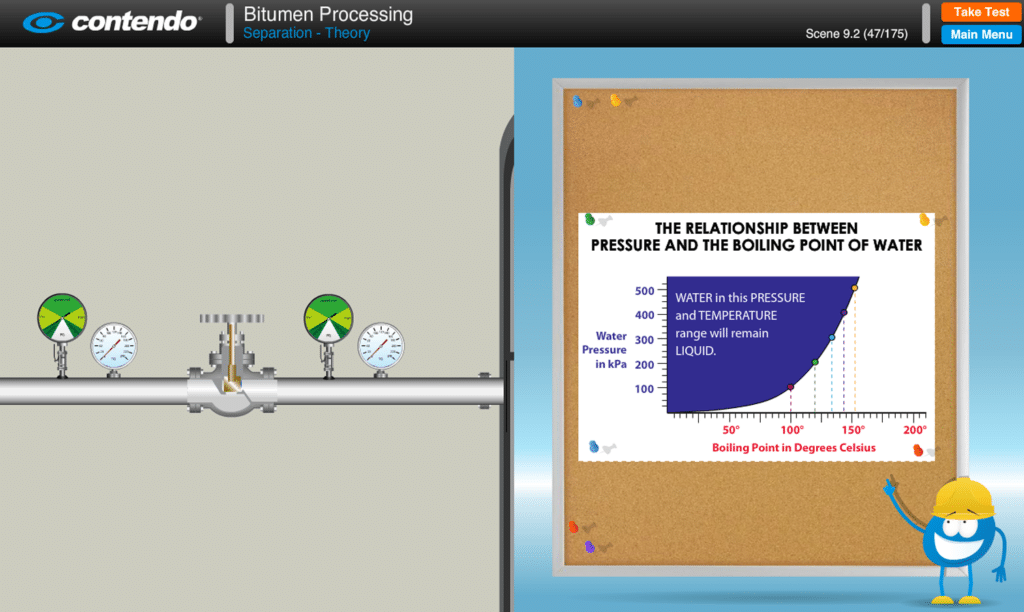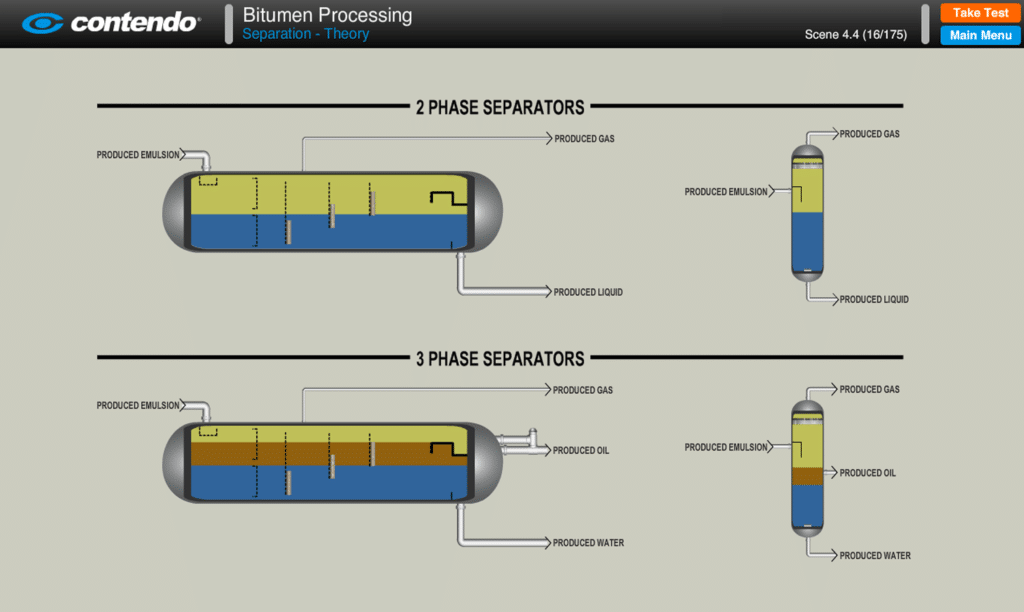 The purpose of this chapter is to discuss the main types of separators found in SAGD operations, and to explain their basic operating principles.
Describe a separator and explain how it works. List the types of separators routinely used in a SAGD operation. Describe the variables which influence separation speed, and state which variable is most significant. Describe flash evaporation, or flashing. List the main sections found in a separator and explain the purpose of each section. Describe the main design differences between a 2-phase horizontal separator and a 3-phase horizontal separator in a SAGD application. Explain how the interface level is controlled in a 3-phase separator. And, Describe the rag layer, explain the operational problems it can cause, and list the methods that can be used to manage it. 
Separation – Theory: SAGD Oil Sands Online Training is part of the Bitumen Processing chapter of the SAGD Oil Sands Online Training Course.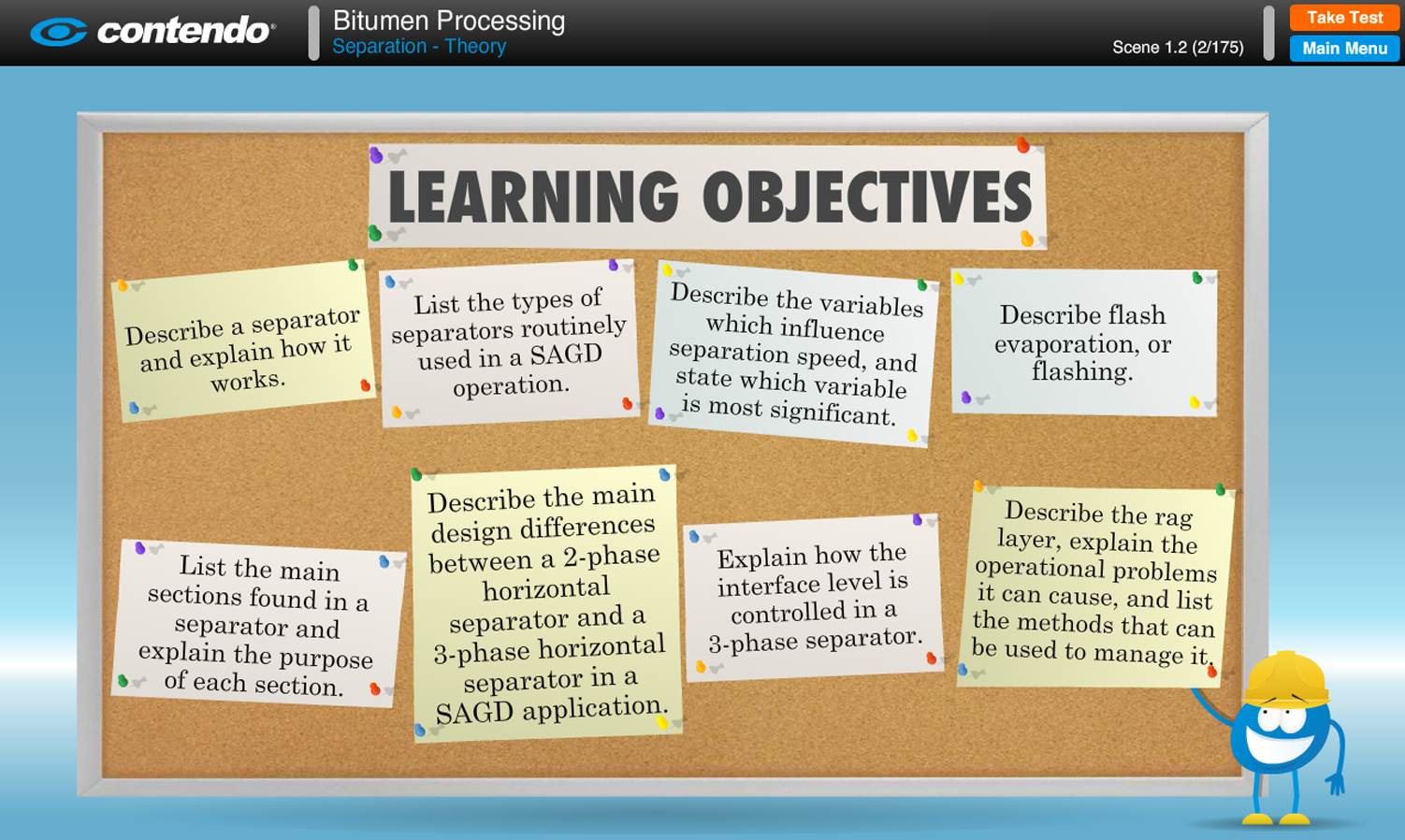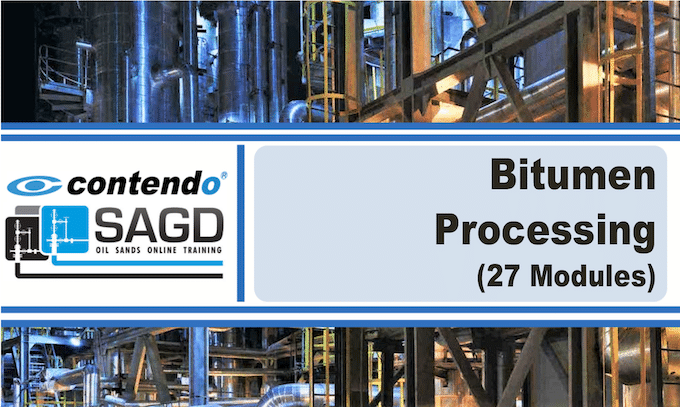 BITUMEN PROCESSING

: SAGD OIL SANDS ONLINE TRAINING
In Contendo's SAGD Oil Sands Online Training: Bitumen Processing Course, you will learn how the recovered SAGD emulsions are processed to remove water and vapor components, how the remaining heavy oil is diluted for transportation, and how any off-spec product is recycled and reprocessed to meet Sales Oil specifications. Also covered are the systems required for control and processing of recovered hydrocarbon gases for use as facility fuel gas.
ABOUT THE SAGD OIL SANDS ONLINE TRAINING COURSE
The SAGD Oil Sands Online Training Course is a fully animated, universally accessible online training program that provides its students with an in depth understanding of one of the Oil Sands most popular and most nuanced method of bitumen recovery. With a curriculum written by experienced industry experts and accurate visualizations and animated chapters, you will be able to function in this challenging and growing method of Oil Sands Production.