Emulsions - Reverse Demulsifier
SAGD Oil Sands Online Training
Process Education
for Canadian Oil & Gas Workers
Anyone thinking of working in western Canada's Oil Sands regions should look at Contendo's SAGD Oil Sands Online Oil & Gas Process Education.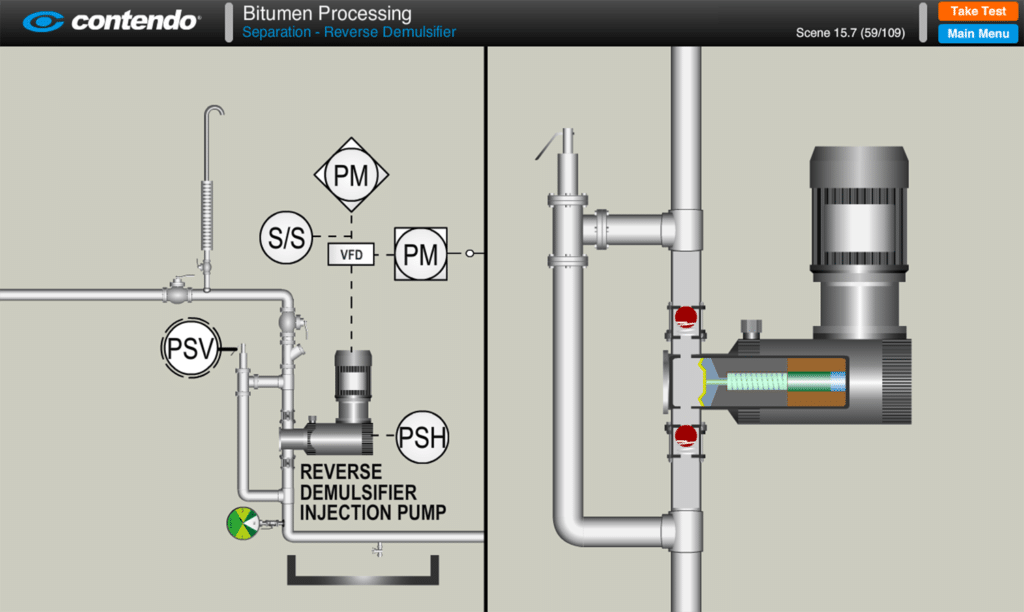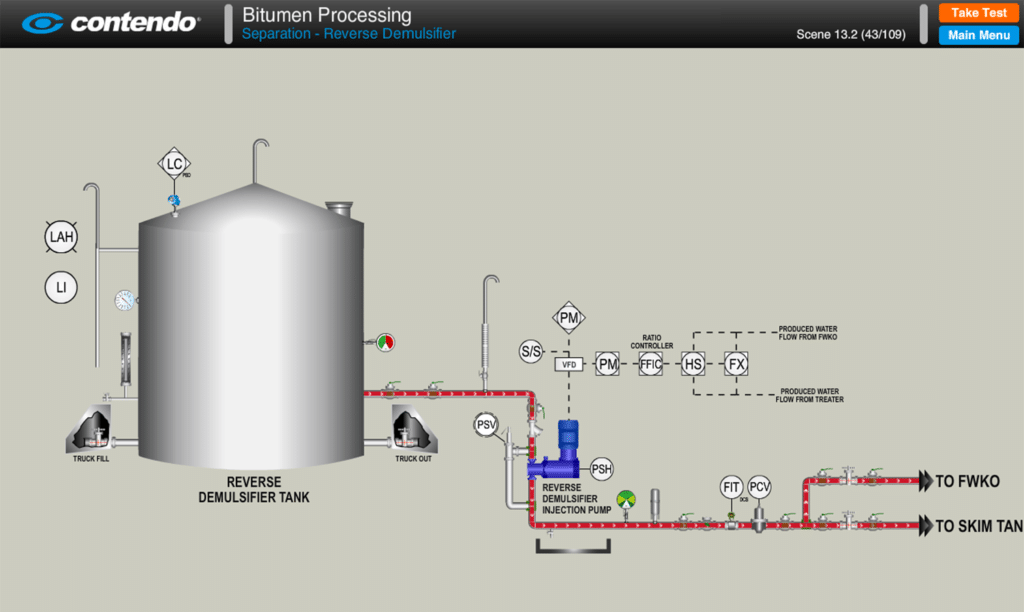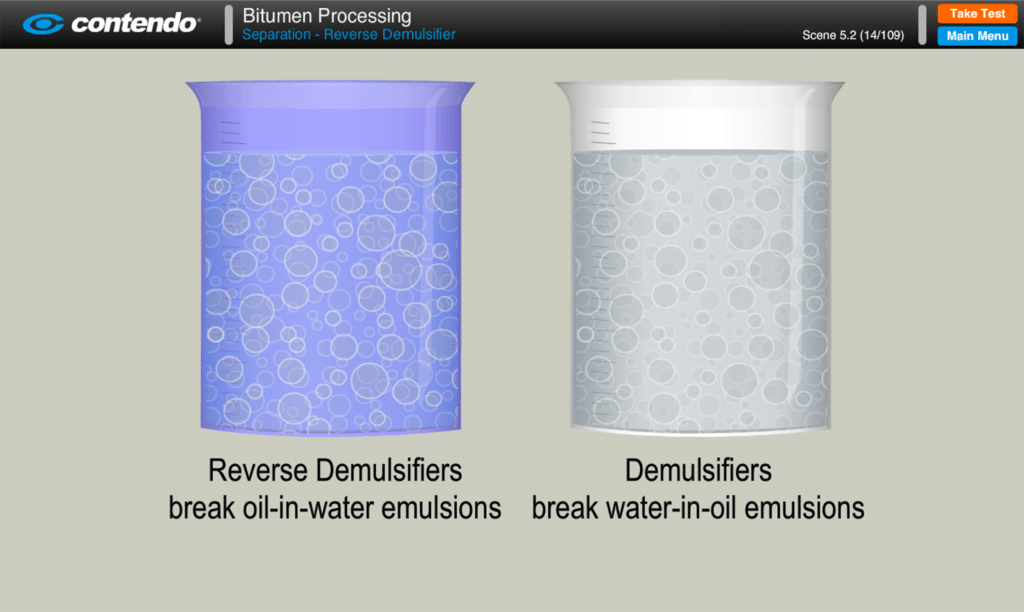 The purpose of this chapter is to discuss how demulsifying chemicals are used to aid the oil-water separation process, and to examine the operation of a typical Reverse Demulsifier Injection System.
Explain how chemical demulsifiers aid in breaking emulsions. State the type of emulsion that Reverse Demulsifier is designed to break. Explain the consequences of adding too little or too much demulsifying chemical. Describe a typical reverse demulsifier injection system. Describe options for controlling the reverse demulsfier injection rate. 
Separation – Reverse Demulsifier: SAGD Oil Sands Online Training is part of the Bitumen Processing chapter of the SAGD Oil Sands Online Training Course.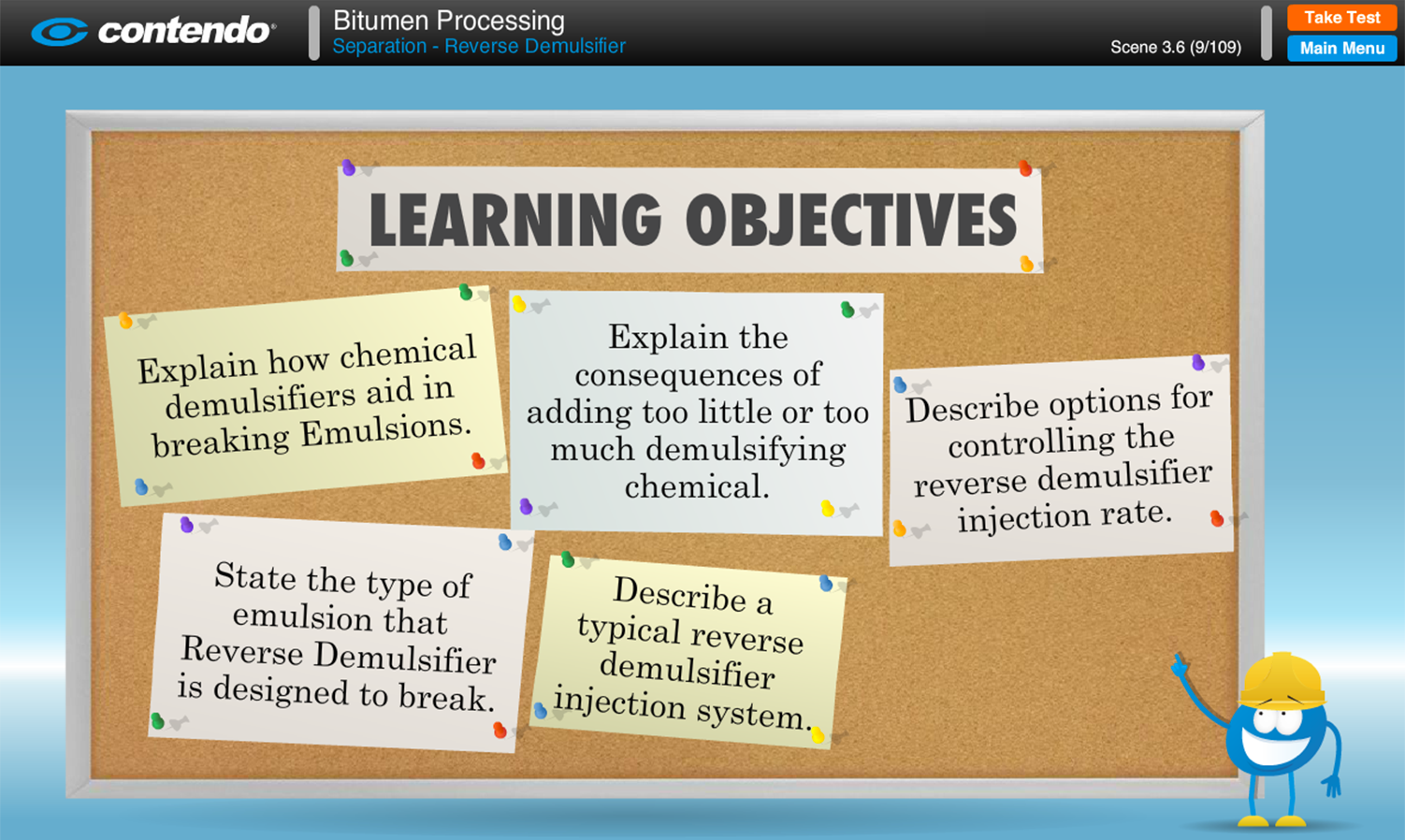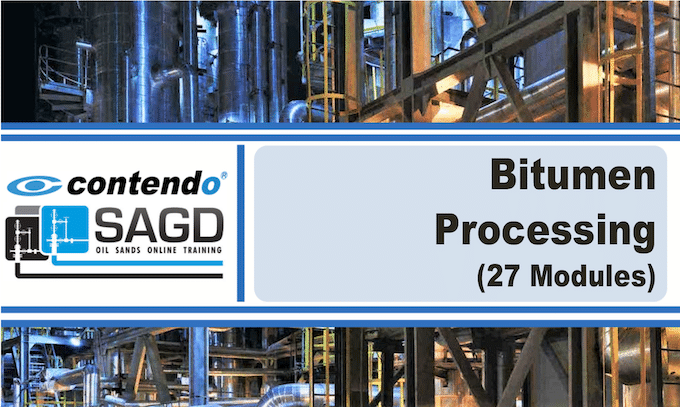 BITUMEN PROCESSING

: SAGD OIL SANDS ONLINE TRAINING
In Contendo's SAGD Oil Sands Online Training: Bitumen Processing Course, you will learn how the recovered SAGD emulsions are processed to remove water and vapor components, how the remaining heavy oil is diluted for transportation, and how any off-spec product is recycled and reprocessed to meet Sales Oil specifications. Also covered are the systems required for control and processing of recovered hydrocarbon gases for use as facility fuel gas.
ABOUT THE SAGD OIL SANDS ONLINE TRAINING COURSE
The SAGD Oil Sands Online Training Course is a fully animated, universally accessible online training program that provides its students with an in depth understanding of one of the Oil Sands most popular and most nuanced method of bitumen recovery. With a curriculum written by experienced industry experts and accurate visualizations and animated chapters, you will be able to function in this challenging and growing method of Oil Sands Production.