Fall Awareness education is based on regulations & legislation, and the idea that knowledgeable, safety conscious workers are good for everyone.
Being Aware of the Hazards
Reduces the Danger of
WORKING at HEIGHTS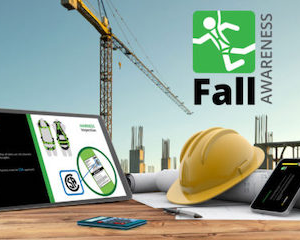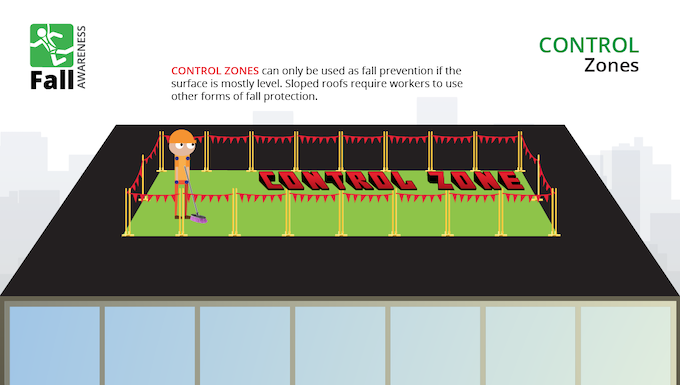 Every Canadian jurisdiction has strict Fall Protection requirements for performing work at heights.
All Workers, Employers and Work Control Authorities are required to have certification in Fall Protection Awareness training before allowing or performing work at elevated heights.
Fall Awareness Online affordably teaches students about the hazards & regulatory requirements of working at heights. The Regulations are meant to protect workers by controlling access to the elevated Work Area & preventing workers from falling.
After completing Fall Awareness Online, the student will be able to: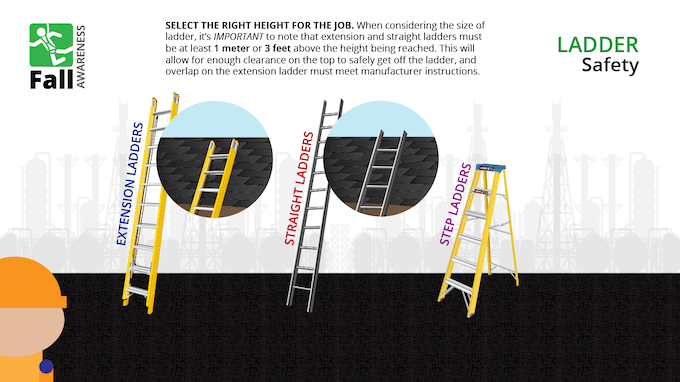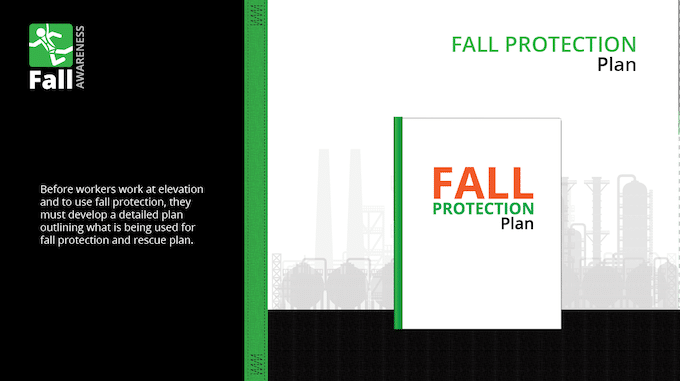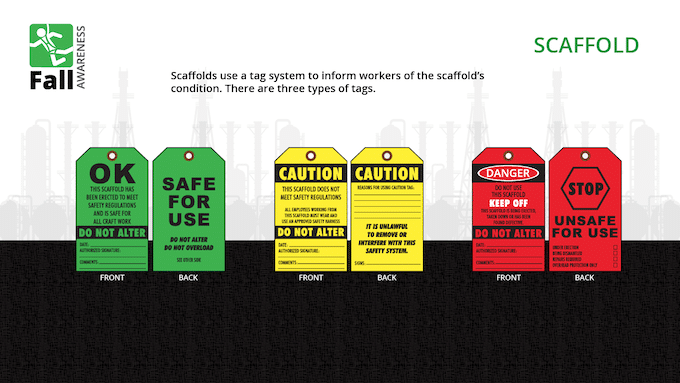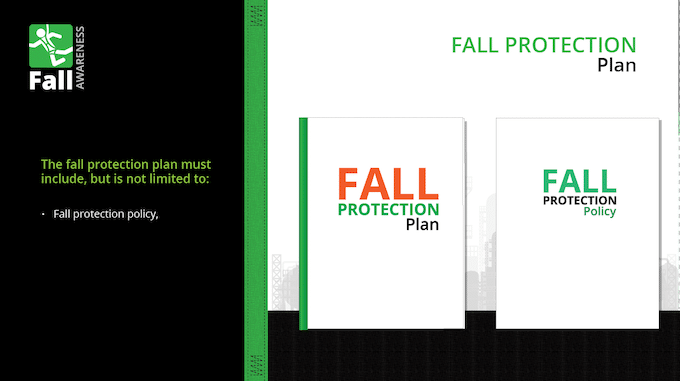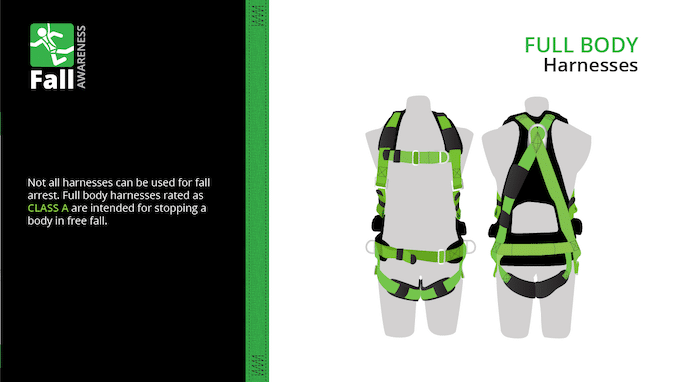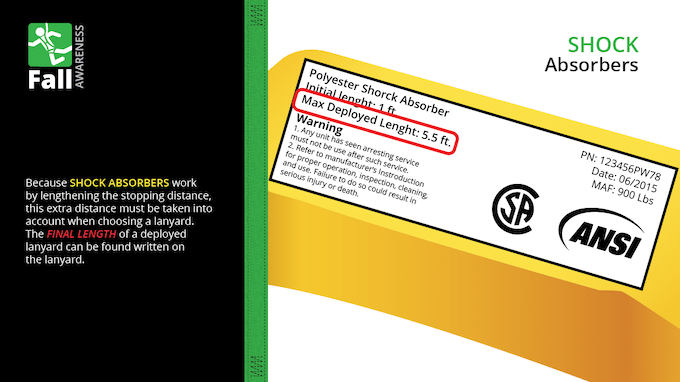 The Fall Awareness Online course has 5 modules & provides the student with a comprehensive understanding of workplace Fall Hazards & Risk Management. It covers topics such as Fall Prevention, Fall Arrest equipment & the responsibilities assigned when working at heights.
Falls & Fall Protection
Module 1 describes the physics involved with falling & the dangers inherent to working at heights. The discussion introduces Fall Prevention & Protection measures.
Fall Prevention
Module 2 looks at good work practices for avoiding falls when working with ladders and scaffolds. The discussion continues from the previous module by looking at fall prevention technology such as travel restraints and control zones.
Fall Arrest
Module 3 examines some of the fall arrest technology used in the workplace & looks at some of the things to consider when choosing fall arrest equipment for a job.
Equipment Inspection & Use
Module 4 focuses on Fall Arrest Equipment, how to perform equipment inspections to ensure good condition & how to correctly wear your lanyard & harness.
Fall Protection Plans & Responsibilities
Module 5 focuses on the regulatory requirement of everyone involved with elevated work. The discussion includes Fall Protection Plans, Emergency Rescue Plans, equipment standards, & the responsibilities of workers & employers.
C
O
R
P
O
R
A
T
E
P
R
I
C
I
N
G
A
V
A
I
L
A
B
L
E