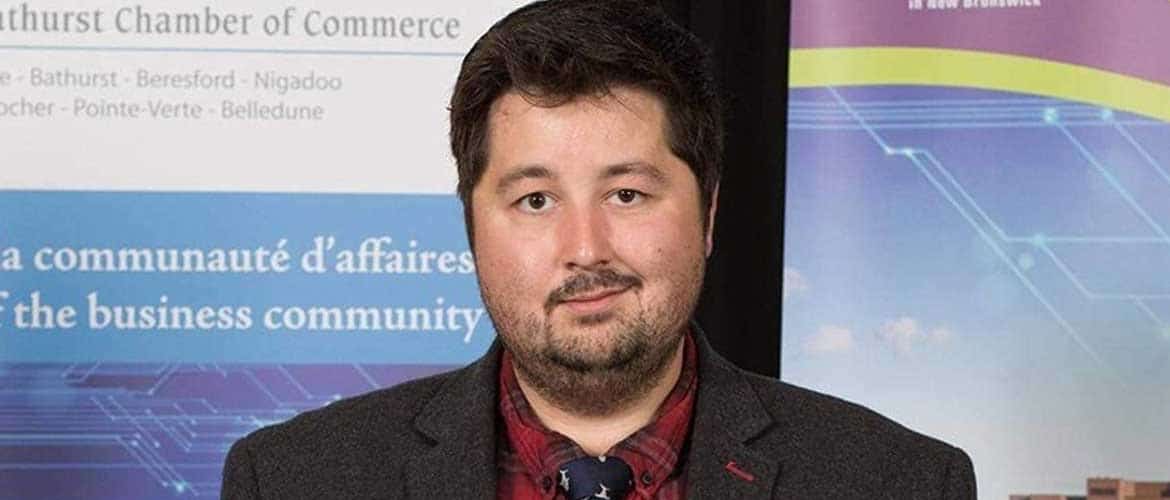 BELLEDUNE – Contendo has been establishing itself as an online training solutions company in northern New Brunswick and beyond since 2008.
The company is now exploring the New England market and will be participating in 48hrs in the Hub, a two-day program of workshops, strategic partner visits, mentorship and networking in Cambridge and Boston hosted by the CENE (Canadian Entrepreneurs in New England) and the Consulate General of Canada in Boston.
Contendo operations manager Sandenn Killoran says the program will help them spread what they've been growing into a new market with new possibilities.
"For the last eight years, we've just been moving from one large facility to another building these competency training solutions that allow these companies, especially those that have remote work locations, to train their operators before they even arrive on site," Killoran says.
Contendo has now developed a new training management system that is more "off-the-shelf" than their previous, more customized training solutions. Killoran says there is a demand for this from SME's (small to medium enterprises), who can't necessarily afford a large and fully customized training solution for their employees.
"Our new market for the training management system is anywhere from somebody with 15 employees or someone with 500 or even 1000," he says.
"Our target market is really anyone who is smaller and doesn't have the need for an ERP (enterprise resources planning) system but still wants to do a really good job of investing in their people and taking care of the training and making sure that everyone's working safely and efficiently. This is really valuable for companies who do work with larger clients, say an Irving or an ExxonMobil in our case."
Killoran says large clients often require the companies working for them to prove that the workers they are sending on site have the training and insurance they need to be there and work safely. Contendo is streamlining this entire process.
"The training management system is an open product. It's a web app people can access and we can set up [for] any kind of company," he says. "We're no longer looking at those one-off production deals. This is a finished product that we developed through the beta last year with a couple of our core clients that now we can offer worldwide."
"The nice part about this is that it doesn't require a great deal of overhead. It's a much more off-the-shelf solution than we're used to making but it still has a great deal of potential for customization."
Contendo has about 14 clients using the new training management system since it was launched in January. Killoran says each of them has a certain level of customization thrown in depending on their needs.
"There's a great deal of customization still in there but it is this great off-the-shelf solution that can work for almost any business, whether or not they have safety or legislative requirements or they just have in-house professional training they like to do and develop their staff," he says.
Killoran says one of the most useful features of the system is its ability to efficiently bring up information about who has been trained on what and by whom. He says this is especially useful when determining whether workplace incidents are due to a lack of proper training or compliance or simply accidents.
This is important for the smaller companies Contendo is targeting who wouldn't be able to afford being found liable for incidents involving improper training of employees.
Killoran says the system is simple to use for both students and administrators and allows for the hosting of virtually any kind of training materials. It not only allows employees to get their initial job training but keeps track of ongoing training and certification needed.
"The biggest part I think for us is that we offer a product at a price point that is really friendly to small businesses that are trying to manage the scaling of their company," he says.
"As companies grow and they get more and more people, that burden of training people …  you can probably manage ten people on a spreadsheet and track that but once you start getting into the 20's and 30's and 40's and upwards … it becomes very challenging to keep track of all of that."
Contendo is still focusing on the full launch of their new product, the training management system, and looking forward to breaking into the New England market.
"Ultimately, we see New England as a prime market for us because of our proximity to it as well as the breakdown of how their businesses go," Killoran says.
"In New Brunswick, we always like to help companies around here and we're doing a good job of bringing people on board in N.B. but ultimately there are only 700k people in N.B. That's 19 million person market in New England is definitely something we want to pursue."